12-03-2019, 01:23 AM (This post was last modified: 12-03-2019, 01:43 AM by AccordionUprising. Edit Reason: fixed link to the AccordionBling twitter )
If you're looking for an amusing time-waster, I started an "AccordionBling" stream on the twitter site where I post pictures of sparkly accordions. It's a response to people telling us to "shop for an accordion with your eyes closed" (because it's the sound that's important). I'm giving in and just focusing on how cool they look. 
I post a few every day:
https://twitter.com/accordionbling
Oh, a friend just posted these items from the New England Accordion Museum. Has anybody ever seen a right-hand like this? The left side (other picture) may be a Belgian bass with free-bass on top. But what are all those right hand buttons!?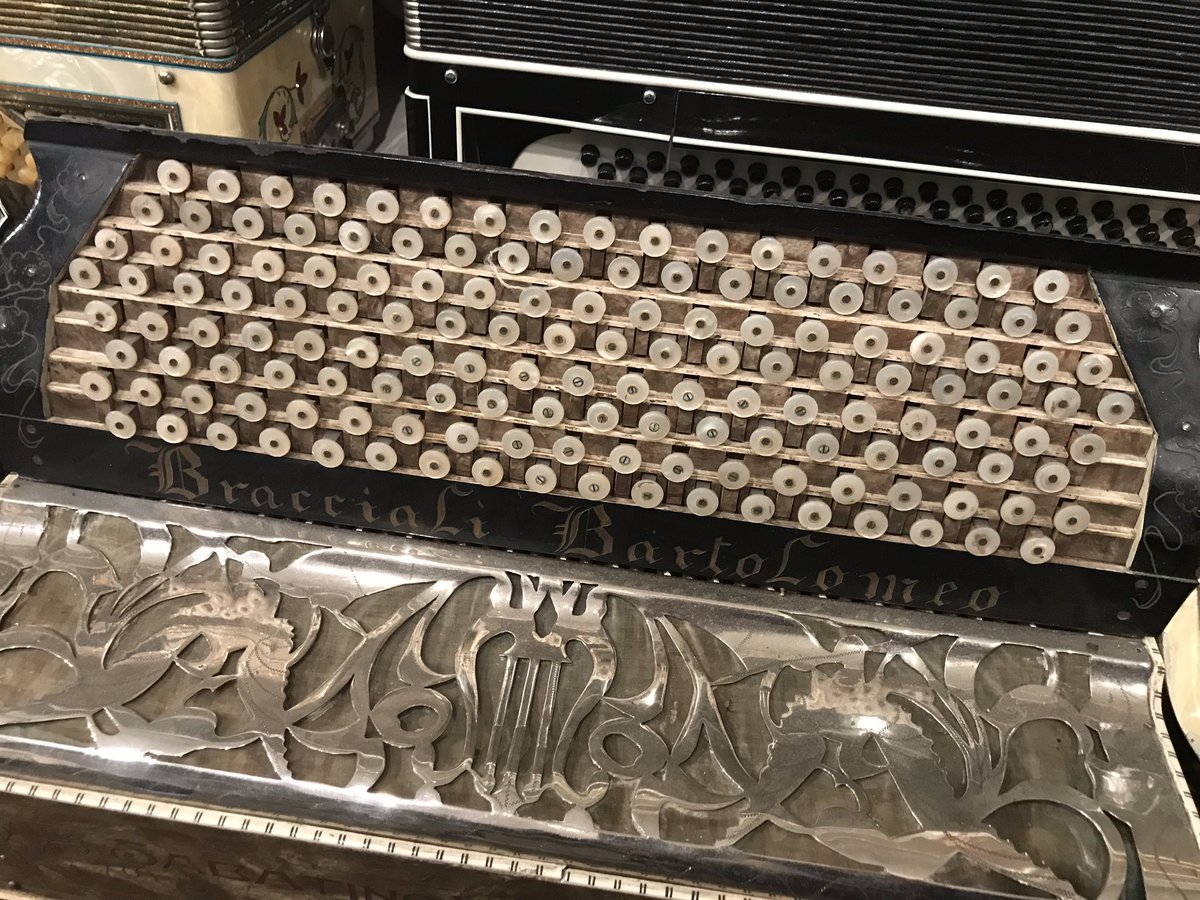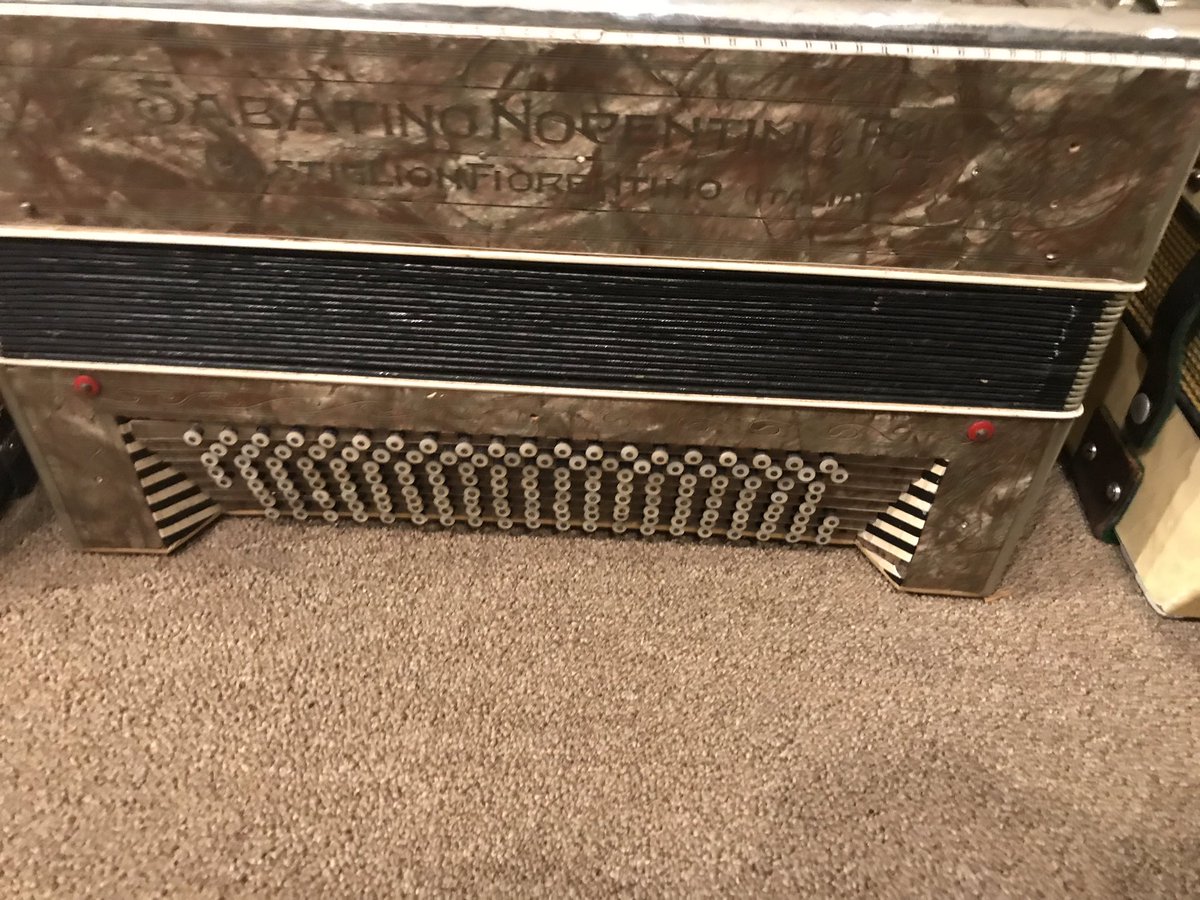 Source:
https://twitter.com/weillwedance/status/...7809460225
Bruce Triggs
Accordion Noir Radio
Vancouver, BC, Canada